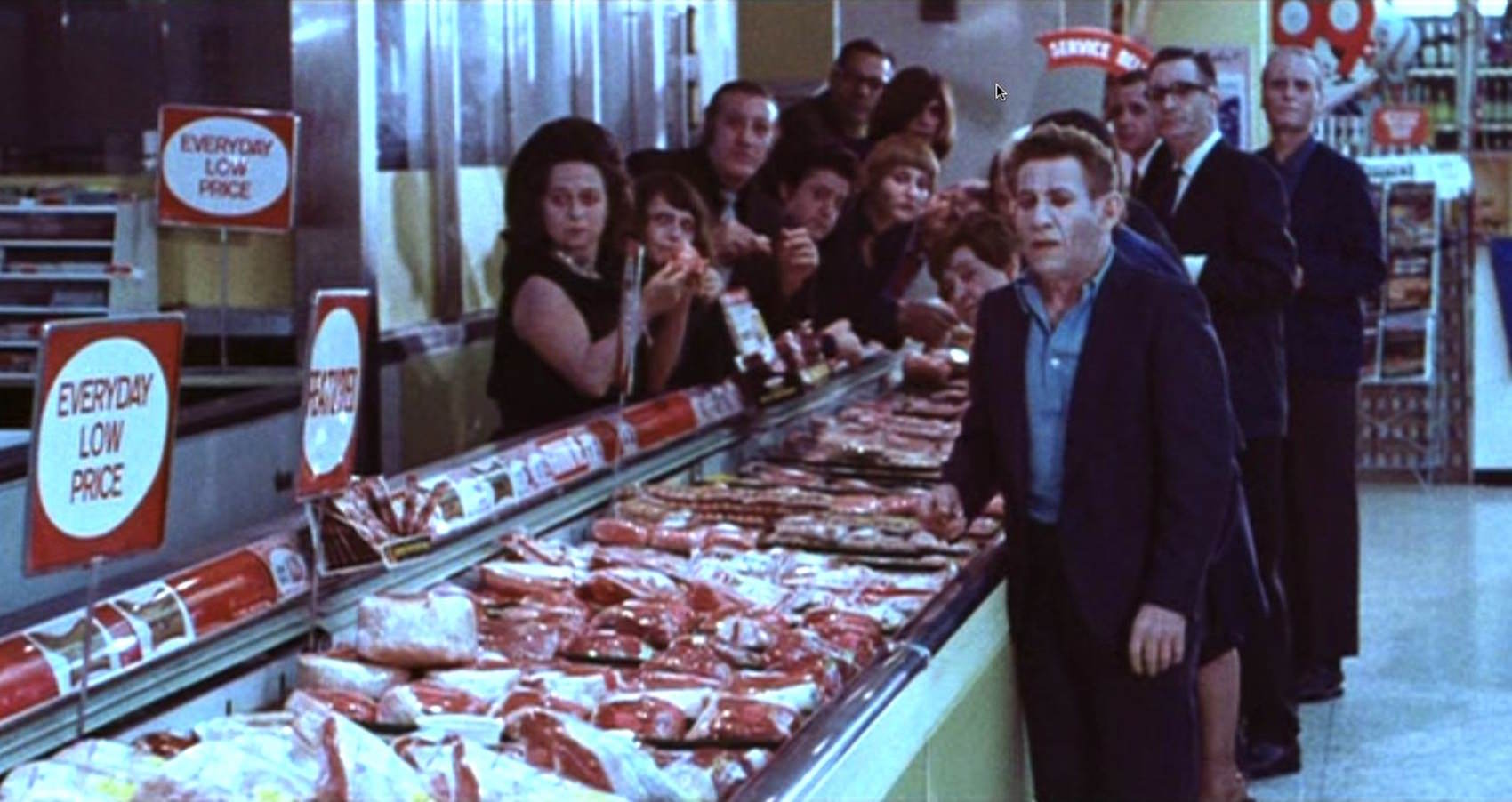 A neglected mood shocker that occasionally feels like the true successor to Carnival of Souls. Written and directed by William Huyck and Gloria Katz, a husband and wife team who would go on to work on some of the most iconic movies of the 70s and 80s (American Graffiti, Indiana Jones and the Temple of Doom and uh Howard the Duck), this is a truly sinister film full of empty, abandoned environments beautifully rendered in appropriately empty frames.
It's a film dominated by negative space, though augmented by beautiful production and art design and punctuated by abstract set-pieces – especially unusual for this period in American horror filmmaking. Stand-out chiller sequences in supermarkets and a deserted cinema become instantly burned into your subconscious, as do the pale-faced, well-dressed ghouls who creep around the fringes. To call this Lynchian doesn't do it justice as Lynch wouldn't enter the scene for another four years, but it shares his penchant for horror rooted in atmosphere and surroundings; a rendering of a headspace rather than traditional logic.
At a certain point in Messiah of Evil, the film seems to completely lose interest in a narrative anchor, instead falling under its own spell to become a mood piece. There's very little abrasive editing and only expert dashings of Suspiria-esque expressionistic lighting on show. A film that is remarkable in its quietness and scarring in its atmospherics. So strange you may find your eyes bleeding. This should be a classic.