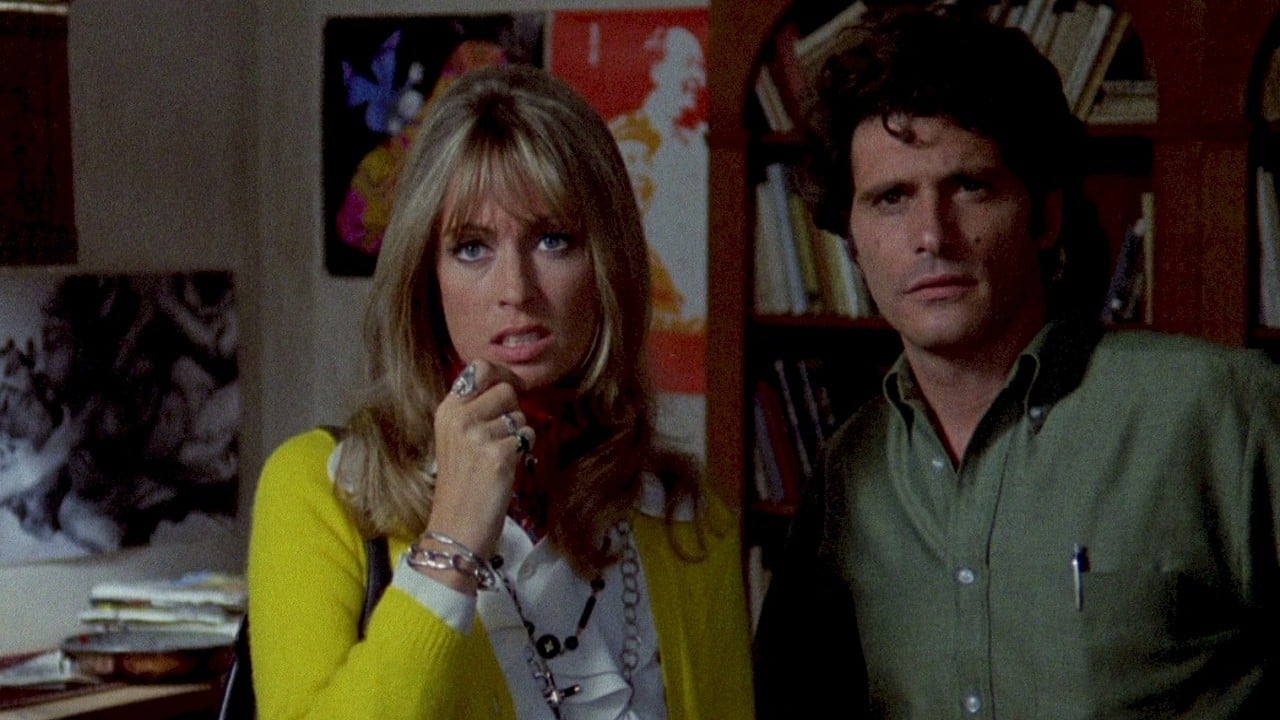 Just flat-out one of the greatest debut films ever made. Within the first ten minutes of The Bird with the Crystal Plumage you know you're in the hands of a born filmmaker. The use of wide-shots in relation to a flurry of close-ups is remarkable. When Argento first cuts wide to Sam trapped in the gallery, it's such a release. So much done with one fucking cut! Argento really came out swinging didn't he?
The futurist design of Deep Red and Tenebre is here as are the earliest seeds of his gift for creating glorious murder set-pieces. This is about as normal as Argento ever got and while it's easily his most restrained shocker as far as the violence and gore is concerned, he still knows how to use suggestion to make up for it. The attack on the woman in her bed as the killer runs a knife across her skin and tears her underwear off is so uncomfortable and a proper depiction of violation without showing any on-screen nastiness. The razor-blade attack is also aces even if its shot-construction is minimal (De Palma would do the maximalist version of this in Dressed to Kill). In both scenes, Argento also uses EXTREME CLOSE UPS of screaming mouths for added effect. He would take all of these techniques much further of-course, but even from day one they were so effective. Look at that transition from the painting in Dalmas' apartment to the one in the killer's lair. SO SIMPLE. SO GREAT. Argento was a proper top-tier stylist.
It also didn't hurt that Argento had some future-superstar collaborators on this thing, notably DOP Vittorio Storaro – here working on his first colour film – and composer Ennio Morricone. Morricone's score is never really mentioned as much as his spaghetti western work but it is equally memorable. The mix of creepy lullaby chants with freak-out jazz excursions is so groovy. That score along with Storaro's glossy camerawork and Argento's stylish direction completes a three-pronged attack on the senses that young genre audiences were desperate for in 1970. Argento took the giallo framework Mario Bava established and packaged it in such a fresh and exciting way that it's no surprise this eventually became a worldwide hit. It is one of Argento's most streamlined and effective thrillers, cut so close to the bone and with a central mystery that is as tight and logical as he would ever get. Big fan of this film.
Watched on Arrow blu-ray