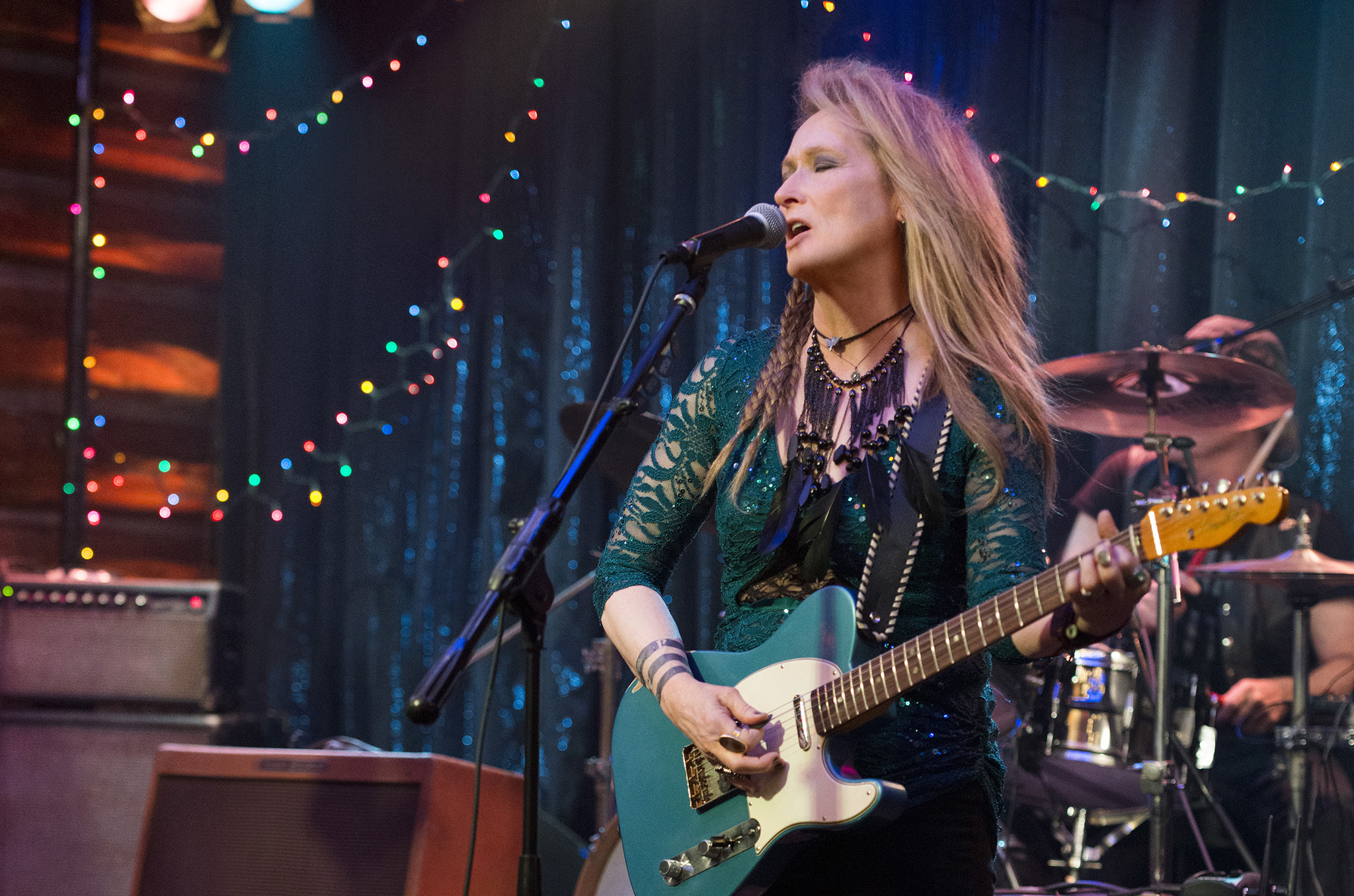 While certainly nothing major for either Demme or Cody, you can feel their fingerprints coming together. It's got that quirky sense of detail which is central to both of their careers. Cody moreso perhaps. For instance, when I think of Cody I think of the burger phone in Juno or the saliva on the printer low on ink in Young Adult. She fills her scripts with these little flourishes and you get the sense she absorbs these things in real life. So when you see a row of cheesy motivational signs in the kitchen in Ricki and the Flash, your thoughts don't immediately go to the production designer or the the director, but to the written page.
Cody's caustic wit is here too but softened somewhat and more hopeful to fit with Demme's primary outlook on life and his characters. It's refreshing to see a movie about a walking trainwreck of a woman who is pretty mild in her messiness. She's no Mavis Gary for instance and Streep's Ricki never has a huge catastrophic breakdown. Her problems are more mundane and relatable, more insular and richer because of her age. She's come to terms with her own flaws and problems and isn't about to change for anybody, but she still can't help exerting her mess onto other people. It's a pretty great turn by Streep and in complete contrast to her work in Demme's The Manchurian Candidate. If anything its nice to see her chew into a lead role that doesn't feel pre-tailored to be an awards season campaign. This is a small, small movie but the main character warrants her name in the title.
When all is said and done, Ricki and the Flash ends with a proper movie ending – everyone converges at a wedding, Ricki and her band play a song, everyone starts singing and and dancing – that could easily illicit groans, but Demme makes you thankful for it. Despite never putting you through an emotional ringer or anything near that, you're still happy to watch all of these characters sing and dance together while the credits roll. It's those kind of simple pleasures the movie dabbles in and is all the better for it.