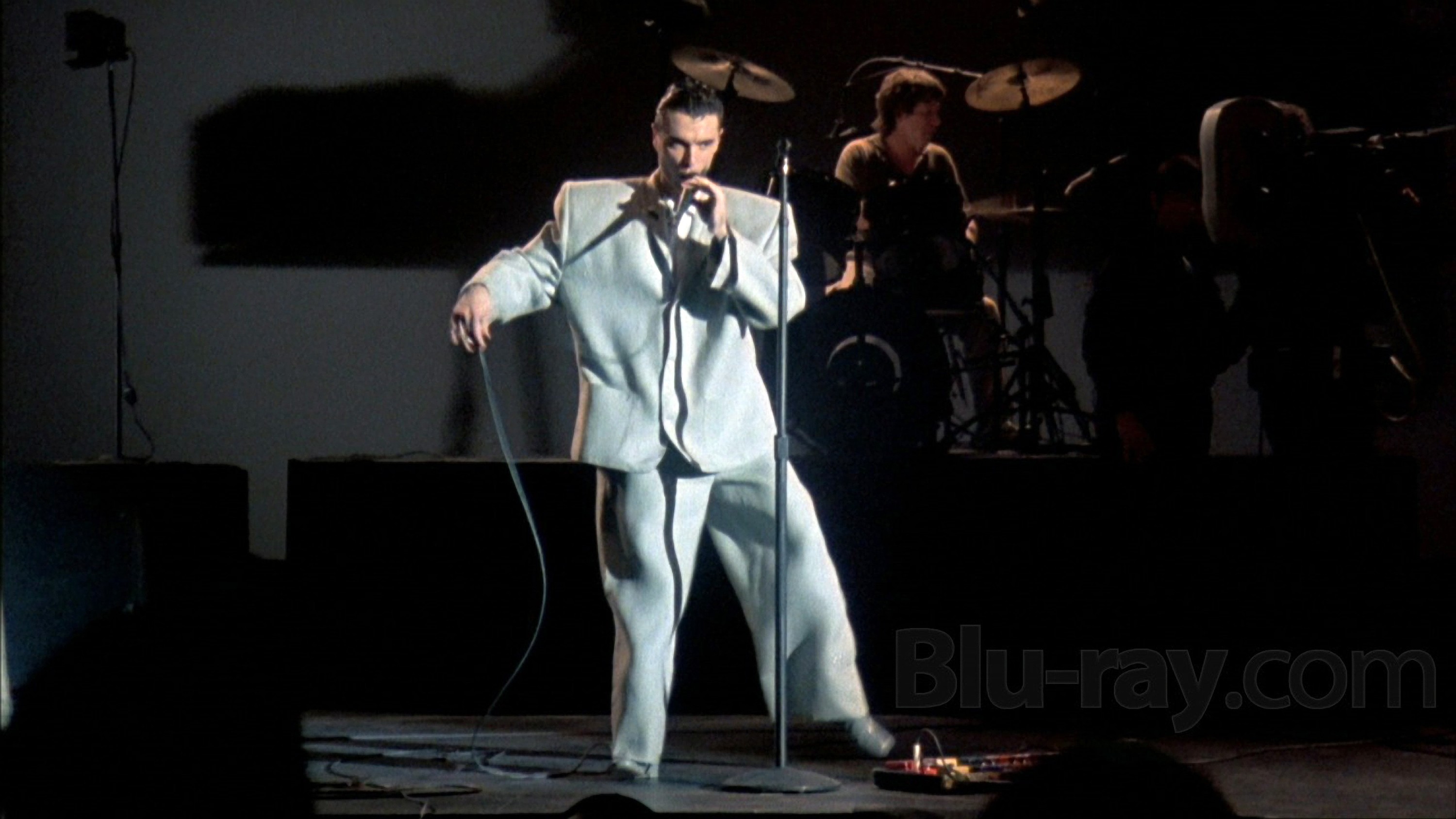 Stop Making Sense is my favourite movie of all time and a big part of that is because of Jonathan Demme. Beyond the music and the incredible central performance by Talking Heads, there's an underlying enthusiasm and joy here that is very specific to Demme.
Throughout his career he marvelled at the oddballs and outcasts of the world and promoted them from background players or supporting characters to being absolutely front and centre. He always rooted for the little guy and took great pleasure in depicting their world with bright, vivid colours. Whether it be the down-and-out truck driver Melvin Dummar in Melvin & Howard, hapless banker Charlie thrown into a genre-whirlwind in Something Wild or even a gangster's moll suddenly forced to stand on her own two feet in Married to the Mob, Demme always showed great compassion and understanding of his characters. He never judged. He was always enamoured by them. So much so that he often let them take over the movie. Take Melvin & Howard for instance. That movie begins with two characters – the titular Melvin (Paul Le Mat) and a man who may or may not be reclusive billionaire Howard Hughes (Jason Robards) – simply talking in a truck for ten minutes. Hughes even sings a song. As they begin their conversation, the two are strangers to us. But by the end they feel like our best friends. That is Demme's gift. He could even make the company of a psychotic cannibal a pleasurable place to be.
Demme's movies always have life and colour and he managed to instil his passions into even the strangest of canvases. His love of music never faltered with talents as diverse as The Feelies, John Cale, Laurie Anderson, Bruce Langhorne, Neil Young, Justin Timberlake, Bruce Springsteen, The Fall and, yes, David Byrne and Talking Heads all having their music set to his images. When it came to casting the husband in Rachel Getting Married, it would only occur to Demme that perhaps Tunde Adebimpe, best known as the frontman for TV on the Radio, would be the right man for the job.
With Stop Making Sense Demme successfully destroyed the boundaries between cinema and concert film and forged an entirely new cinematic experience in the process. Yes the film documents Talking Heads performing during their "Speaking In Tongues" tour, but it is designed and executed with a filmmaker's eye. The titles written in the Dr. Strangelove font, the opening tracking shot from Byrne's feet to the boom box, the minimalism in the stage design and the gradual way the band builds to completion over the course of the first five songs; This. Is. Cinema. This. Is. Storytelling. There are cuts in here that I would rank alongside the bone-to-space station jump in 2001: A Space Odyssey and moments of sheer cinematic spontaneity and magic that are, frankly, incomparable to anything else I've seen. The lighting changes, the way the dancers suddenly sync up with Byrne and the intercutting of the cameras all builds to something infectious. Byrne himself, as the film's de facto protagonist, seems to go through his own emotional arc over the course of the run time with multiple costume changes and physical transformations to boot. Demme doesn't simply cut to the music either, he cuts to the experience. Notice how he holds on Byrne for the majority of "Once In a Lifetime" and how that makes the first cut in the song feel like a gorgeous exorcism. There are so many times I feel like tearing up during this film because it is such an overwhelmingly visceral and positive experience. It's a celebration of sound, of image, of art and diversity and just plain old partying down. It might be the only movie ever made that is best experienced while dancing in the aisles and singing your heart out. That means something. That's why this is my favourite movie. Because it is wholly unique. It is my nirvana.
Demme seemed to bring the best out of his collaborators and he brought the best out in movies. He built his own American canon of films that bridged the gap between fact and fiction by constantly bouncing between narrative and documentary forms and, sometimes, even combining the two. Paul Le Mat, Jodie Foster, Anthony Hopkins, Scott Glenn, Goldie Hawn, Denzel Washington, Spalding Gray, Jeff Daniels, Melanie Griffith, Ray Liotta, Michelle Pfeiffer, Mark Wahlberg, Anne Hathaway, Peter Fonda, Roy Scheider, Tom Hanks, Thandie Newton, Meryl Streep and, ofcourse, Charles Napier, are all equals in Demme's filmography. He cast impeccably with a diverse eye and knew how to get out their way. You might not be able to immediately identify a Demme movie from his direction (though if a character is staring down the lens, chances are you're seeing his work or someone who is heavily influenced by it) but his adoration for his characters and performers is unmistakable. A Demme film is a lovely place to be, even when the subject matter may anything but. The characters become friends, their stories become shared experiences. For me, Demme was one of the great American filmmakers and a personal favourite. He made at least three of my fifty favourite movies of all time and many more that I return to over and over again. Most importantly, he directed The Greatest Movie of All Time.
R.I.P. Jonathan Demme. I'm gonna miss you, man.